A few days before the beginning of summer, the goal for most is to prepare for the holidays. It is time to think about where to go, what to do, but also how you will pay your expenses during the trip. If you are undecided between paying by cash or by card, take note of these seven advantages of using a credit card on vacation and make room for it in your suitcase.
You can travel with more relaxed
Security is one of the main advantages of using cards on vacation , because you avoid the problem of losing or having your cash stolen and being left with nothing in the middle of your trip.
The cards offer the peace of mind that, in case of theft or loss, they have protection insurance. For your part, you only have to turn it off the moment you think you have lost it or it has been stolen.
Normally, you can turn off your card from your bank's app and then turn it on again if you find it. With ING you just have to go to My Products> Choose the card> Configure> Off or On.
If it finally does not appear, you must notify your bank so that it can be definitively canceled and they can issue a new one. In ING you can do it either from Personal Area> Block Financial Cards , or from My Products> Choose the card> Configure> Theft or Loss . In both cases, the request for the new one cancels the old one.
You have different travel insurance
Most credit cards offer travel insurance when you pay for your vacation with them. In this way, you save on taking out additional travel insurance .
Generally, credit card travel insurance covers things such as medical expenses, medical transfers and repatriations, travel and hospital stay expenses, loss or damage to luggage, as well as delay or cancellation of flights. . However, it is important to check the specific insurance conditions in the card contract.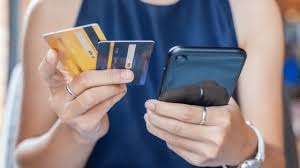 You avoid currency exchange
Not having to be aware of looking for exchange offices is another advantage of using the card if you travel abroad, because you do not need to change currency . This works for both credit and debit cards: you can pay in the local currency and your bank will change the currency .
In this sense, it is important to remember that, when paying with a card outside the euro zone , they may offer to make the payment in euros instead of in the local currency. In those cases it is always better to choose the payment in local currency, since the exchange rate will be better than the one offered when paying in the currency of your card.
They are easy and comfortable to use
Using a credit card makes it easier for you not to have to make calculations about how much cash you need each day for expenses, because you have a credit limit to spend per month.
Also, keep in mind that for car rental or when checking in at the hotel, you may be asked for a credit card as an additional guarantee.
You get discounts for paying with a credit card
Many credit cards (and some debit cards) also offer discounts and bonuses when used to pay for certain purchases or services, such as booking flights and hotels or when paying at gas stations.
In the case of ING, you can check the discounts at Shopping NARANJA , which you can take advantage of both when using your credit and debit card.
You control expenses
The advantage of using the credit card on vacation is that you can control expenses and know where you have spent the money because all movements are recorded in the breakdown of the card.
In addition, you have the additional advantage that these charges will not be made until the end of the month. And, if you want, they can also be financed and paid in installments, either by paying a fixed amount per month or a percentage of the total amount. Although, before doing so, remember to review the financing conditions of your credit card.
You save commissions
By paying with the card you avoid unnecessary expenses, since you save the commissions for withdrawing money.
However, when it comes to taking advantage of all these advantages of using a credit card this holiday, it is important to bear in mind that these coverages and services depend on the card issuing entity and the type of credit card.
For this reason, before traveling, it is convenient to check the conditions of your card contract to know the services it includes. In ING, this information can be found in the Client Area> Personal Area> Documentation / Extracts> My Contracts> View contracts .