Sony has presented today a new terminal of the Xperia family. The Sony Xperia Mis a smartphone that seeks to offer the experiences that the Japanese manufacturer is offering in this attractive range of phones to new retail price segments. That is, we find a mid-range device that inherits features and functions from its older brothers, but betting on a more affordable price.
Th
e new Sony model
The new Sony model inherits the attractive and elegant design that we have liked so much in the company's flagship, the spectacular Xperia Z , in addition to the NFC connectivity that allows you to enjoy the innovative One-touch function for full connectivity with other devices in a simple and fast way. Nor does it lack the presence of a high-quality screen, the "smart camera" functionality and the STAMINA battery mode to increase performance, as well as all the multimedia applications offered by the Sony Entertainment Network . But let's see in more detail what the new Xperia M offers us.
The first thing that will catch our attention is that the acclaimed Omni balance design that we have seen in the high end of this range has been maintained. Of course, we find a more compact device, since it bets on a 4-inch TFT screen with FWVGA resolution (854 × 480 pixels) capable of reproducing up to 16 million colors. This is a phone weighing only 124 grams and 9.3 millimeters thick.
For its part, the case incorporates a series of colored light effects for notifications. These effects can be customized to notify us of incoming calls, text messages and alarms.
As we can see, one of the pillars of this new terminal is the design, which stands out greatly compared to that offered by other competitors in the same category. Calum MacDougall , Xperia Marketing Director at Sony Mobile Communications, commented that "This model benefits from Sony's proven innovation and engineering expertise, is ideal for those seeking premium technology and experiences often only associated with Sony models. high-end."
Inside we find a 1.4GHz Qualcomm Snapdragon dual-core processor , which is backed by 1GB of RAM . For its part, the internal memory is 4GB but can be expanded by microSD cards of up to 32GB .
The 5-megapixel main camera features "Fast Capture" with auto-focus and HDR for photos, as well as a dedicated key for capturing photos.
The ease of sharing and enjoying
The Sony Xperia M features Sony's well – known One-touch feature , which enables the user to easily share music and photos across a variety of devices, such as Sony's new Stereo Bluetooth Headset SBH20 headphones and the latest range of BRAVIA televisions with NFC technology, with a single touch. In this way, we can show the content of our smartphone on television or simply share music and photos between devices. This is possible thanks to the NFC connectivity it incorporates.
Consistent entertainment experiences from Sony
This new smartphone offers access to all Sony multimedia applications . The "WALKMAN", "Album" and "Movies" applicationsthey allow you to discover online and offline content through a single access point along with new ways to enjoy and share it. The "WALKMAN" application provides access to all the music downloaded to the smartphone, along with a catalog of more than 18 million songs through Music Unlimited and integration with social networks such as Facebook. The "Movies" app gives consumers access to over 100,000 movies and TV shows from Video Unlimited, while the "Album" app allows easy access to photos of Facebook friends, as well as the ability to organize photos. photos both for the location or for the people in the photo through the new "faces" function.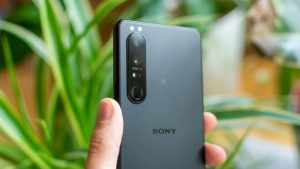 STAMINA battery mode
Finally, highlight the STAMINA battery mode that improves standby time performance up to four times more, reducing battery consumption when the screen is off by closing applications and starting them again when the screen is turned on again.
The new Sony Xperia M will be available in black, white, purple and yellow and will run Android 4.1 Jelly Bean as the operating system. The global launch will take place in the third quarter of 2013 . Although the price has not yet been revealed, the company has indicated its intention to make it an affordable terminal.