Technology is altering the status quo for companies, and automation, in particular, is being key to rapid digitization thanks to its pervasiveness. The digital transformation has leveraged intelligent automation , as you know, mix the benefits of artificial intelligence and robotics analytics with process automation. This has allowed organizations to quickly adapt to the new normal, with key additional benefits such as cost, speed, improved accuracy, and customer experience.
Today we tell you what are the combined artificial intelligence and automation trends that will impact the workforce of the future through intelligent automation, what is the state of companies today, and how to overcome common implementation challenges:
Automation in companies plus artificial intelligence:
Many companies have legacy systems that are not easy to integrate, especially large ones. If kept that way, this implies that an employee logs into different systems to manually extract or enter data. However, the adoption of RPA in recent years has allowed organizations to automate some of these transactional tasks that improve the speed and predictability of business processes.
The data, which is mostly unstructured, is still processed manually in many companies, automation helps extract key information from documents. However, the complexity involved in setting up these solutions, combined with the variability of the documents, had in the past resulted in a low return on investment. The technology, then, has evolved and allowed for smart document solutions on the market that can help solve this problem by providing a way to extract data from complex documents using AI-based document understanding , a functionality, for example, provided by Automation Anywhere. To take advantage of these solutions, many companies must first overcome some challenges.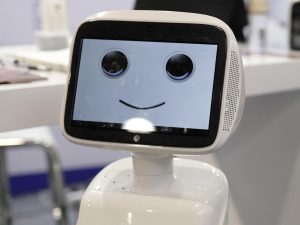 It might interest you: Comparison of RPA robotic automation platforms
Implement artificial intelligence? Best practices to mitigate challenges
Currently, artificial intelligence and automation are not considered separate. However, it is important to anticipate the pitfalls that might come along the way to AI adoption. Some of them:
Lack of understanding and standardization of the process;
problems with managing organizational change;
inability to identify opportunities and build an automation pipeline;
skills and knowledge shortage;
lack of tools to enable end-to-end AI automation and orchestration.
What best practices could be implemented, both for automation and artificial intelligence ?: develop a strategy and a roadmap in advance, with the right tools and expectations. Consider process optimization before automating and make the right process decisions for automation by choosing the right processes . Boost your team's training. Manage expectations around time, return, and effort, among a few others.
So What Does the Future Look Like ?: Smart Automation Trends
The most important thing is that you choose any technology wisely, this means that you identify the benefits, carry out proofs of concept, and everything that is necessary to adopt the appropriate technology. Smart automation technologies are being adopted in companies at an ever-increasing rate, leading to significant cost savings and efficiency improvements. To maximize the potential of AI in your company: choose tools wisely and scale projects well before you start. Some trends that will impact the workforce are:
Automation trend: It will be easier and faster
Artificial intelligence accelerates deployment through pre-built, custom solutions enabled for use cases. In the case of role-based digital workers, all the necessary components to automate specific processes within the business functions can be included, for example, AP bots for finance or employee onboarding bots for human resources, among many others. This will drive implementation to get results quickly and reduce project overhead and overhead.
Automation trend: with Artificial Intelligence you will develop "your digital muscle"
Artificial intelligence is the key enabler of digital scale , which helps organizations achieve, at a considerable rate, digital transformation in tax, legal, marketing, financial, human resources, technology and related operations. the line of business. In this way, knowledge workers will become bot experts or subject matter experts, allowing them to have more interactions between domain experts, technical support, and stakeholders.
Automation trend: integrating intelligence to automate
The market for automation technologies like RPA is growing at 20% per year and is likely to reach $ 5 billion by 2024 . Many organizations have adopted RPA to automate repetitive rule-based processes, seeking to scale these solutions and make them smarter by integrating artificial intelligence capabilities.
Increased collaboration
Human collaboration is important to create an "intelligent" environment, because despite the speed and effectiveness of technology, it is still unable to create collaborative spaces. The future is about the union of human and machine intelligence. Artificial intelligence taking over humans is an unlikely outcome. So technology will replace humans, but it will take some minds to run the technology. Businesses can achieve the highest level of automation, but there will be some exceptions. Subjective matters where human cognitive intelligence is needed cannot be expected from robots or AI entirely.
Automation trend: ease of technology adoption
The world is going through a pandemic that affected or continues to affect almost all industries. Many companies have had to cut costs and lay off employees because of it; so companies are already looking for a solution that helps them automate most of the work. This would lead to a more aggressive demand for automation in companies. In a way, the coronavirus is forcing companies to speed up automation, for better or for worse . Even promoting and contributing to the cause: Technologies used to combat COVID-19
People see automation as a bad thing, but it has helped companies reduce the cost of production. On the other hand, another important point, the industry is maturing as time passes and the cost curve is decreasing, making this automation technology become the epicenter of democratization, this would lead to a growing demand for automation. in 2020 due to the pandemic.
Automation Trend: Accelerating Cloud-Based Automation
Tools that are cloud-based means that the technology and tools used by the business are managed and organized by a cloud service provider. Both on-premises and on-premises architecture have their advantages, however, due to a need for flexibility and collaboration of online tools, cloud-based automation is anticipated to thrive in the future.
Local tools are best for companies that are strict with their security measures and have sensitive data, such as the banking industry, because sometimes, it becomes a difficult task to go from one cloud provider to another. Organizations can find this a tedious task, as there are many new processes that are being developed.
Therefore, an organization which does not handle a high level of this type of security, but requires better performance and portability at a lower cost, will opt for cloud-based automation. It is the requirement of the new "smart" generation. In the world where the IoT is emerging and is becoming a solution far beyond. Cloud-based automation is the future.
Automation trends 2021:
These automation trends will be the ones to watch out for in 2020. The automation industry is unpredictable. Every day there are hundreds of new discoveries, making the market grow rapidly and reach innovation through a dynamic and collaborative approach.